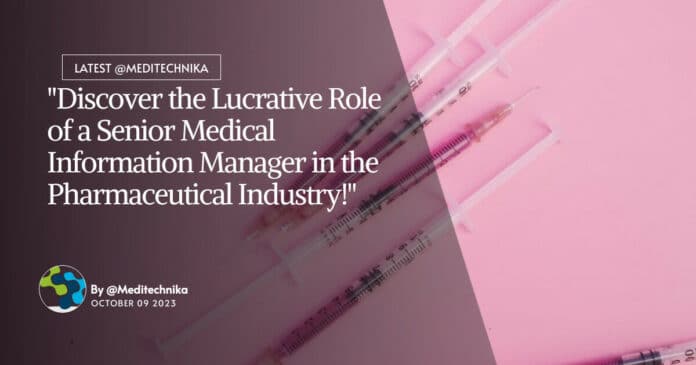 Medical jobs for MD Candidates at Novartis India – MD healthcare candidates – Apply below
Role : Senior Medical Information Manager I
Company : Novartis India
Location : Hyderabad, Telangana, India
About the Role:
To be responsible for delivering sophisticated and highly sophisticated Medical Information (MI) activities, and for providing functional and therapeutic area/brand expertise to support responses to escalated medical inquiries on established brands from Novartis country affiliates worldwide.
Key Responsibilities:
Responsible for delivering sophisticated and highly complex MI activities, including new Global Guidance Documents for priority/launch brands.
Provide timely and quality responses to medical inquiries from Novartis country affiliates for established brands. Ensure adherence to critical metrics with regard to timeliness, and meet the minimum criteria in quality reviews conducted by management.
Write and review MI results such as global guidance Documents (GGDs), and MI Q&As to ensure they meet quality requirements – scientifically balanced and evidence-based, adhere to the topic/key messages, language and grammar are accurate, regulatory/safety/legal aspects are considered.
Provide input into MI Service processes and standards to ensure optimal efficiency and productivity.
Contribute to generating reports for partners (SSP management, relevant Division management, Franchise, and Brand teams) on inquiry metrics and insights from countries and regions.
Write (or review) highly complex MI services that require the experience and expertise of a Senior MI Manager. This can include services with a mixed model, with the Senior MI Manager working alongside the MI Manager.
Generation of reports on inquiry metrics and insights from countries and regions.
Essential Requirements for Medical jobs for MD Candidates:
Minimum 2 years experience in Medical Information/Communications in the Pharmaceutical Industry (or related Medical Affairs role).
Knowledge and application of good practices in medical inquiry management and writing for medical information.
Proven understanding of medical concepts and their implications on a broader scale in the Pharmaceutical industry (regulatory, PV, legal, commercial, drug development, etc.).
Strong cross-functional skills and proven experience in collaboration with other departments/groups.
Desirable Requirements:
University degree in PhD, PharmD, MD) in life science/healthcare.