NEET Offline vs Online Coaching – Which is better?
Online Vs Offline Classes  Which coaching is best for NEET Exam?
Online Vs Offline Coaching compared
Thousands of students across India aspire to become doctors every year, and NEET is the only entrance exam for undergraduate medical courses. It is difficult to gain admission to India's top medical schools. That is why students who want to pursue medical careers must pass the NEET Exam, which has fierce competition and a vast syllabus that can overwhelm students. Due to the high level of competition, many students choose a variety of preparation strategies in order to pass this competitive exam. Some students prefer self-study, while others prefer coaching classes.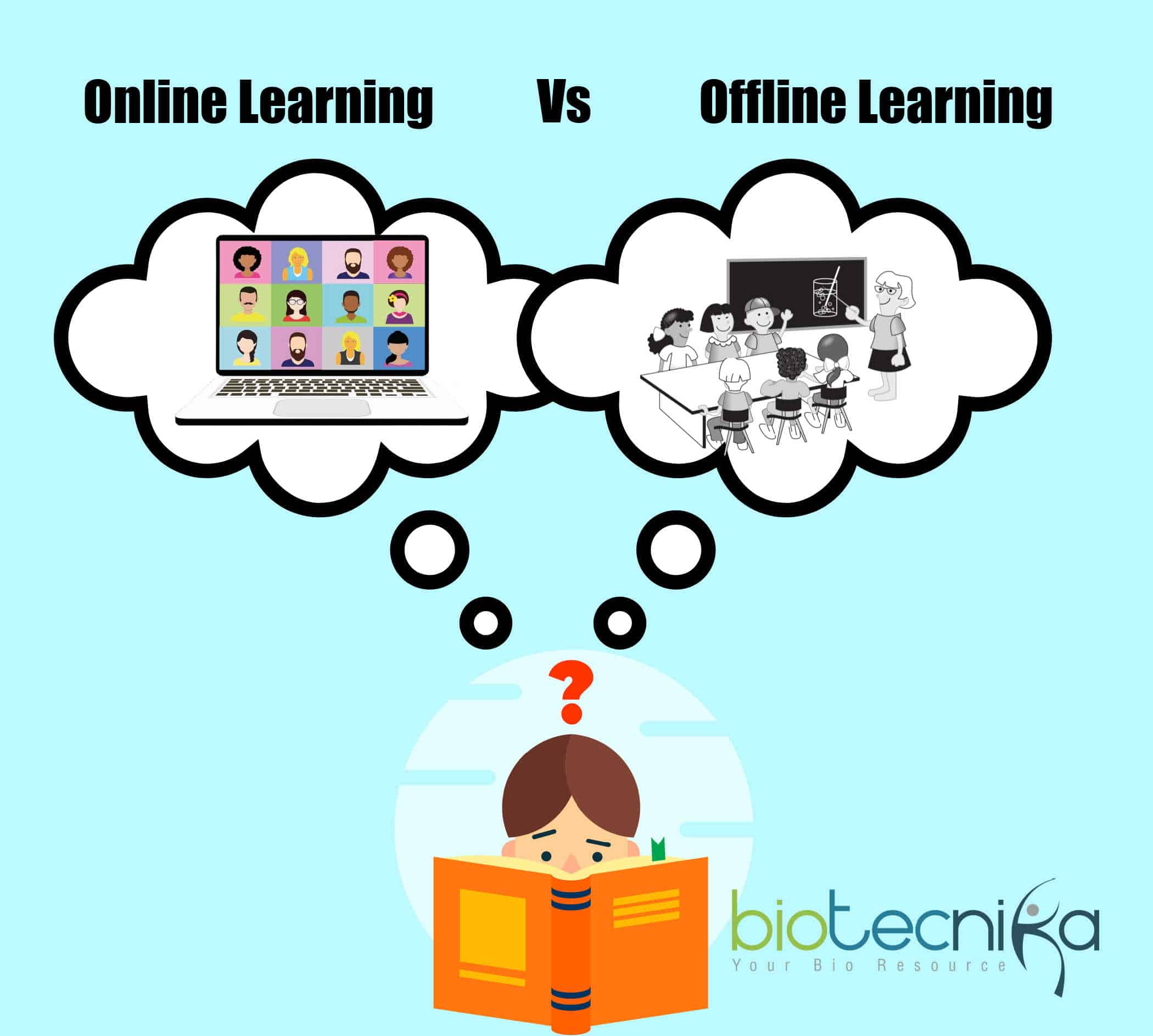 Cracking the most challenging medical exam NEET is not a walk in the park. It necessitates hard work and dedication from the students. More than 15 lakh students register for the NEET every year, but only around 30,000 are admitted to government medical colleges. From this, it's evident that the candidates face stiff competition. When it comes to NEET exam preparation, students face the perplexity of either going for coaching institutes or online coaching platforms. Students preparing for the NEET should be aware of the best method of preparation suitable for them. As the mode of NEET preparation varies from student to student, it is strongly advised to choose the learning mode that is most convenient for you. NEET Offline vs Online Coaching classes have their own importance and drawbacks; everything depends on the students' convenience. A benefit for one student may become a disadvantage for another, so it is best to conduct preliminary research before committing to any mode of preparation. To help aspiring students, we have prepared a comprehensive analysis of the benefits and drawbacks of NEET online and offline preparations.
Online Classes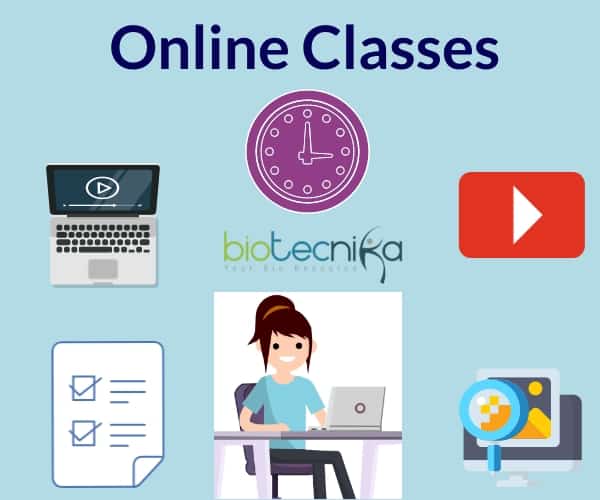 Every NEET aspirant, particularly in these COVID days, is preparing for the NEET online. As a result of the impact of COVID-19 and the increased encouragement for social distancing, many educational institutions have transitioned to online classes for NEET preparation and are performing well. It is entirely up to you whether you prefer online coaching, offline coaching, or both. The NEET preparation process has shifted significantly online rather than offline. To understand the whole transition, you must first understand the benefits and drawbacks of the NEET online and offline preparations. Online coaching has grown in popularity in recent years, particularly among students preparing for the NEET exam. This is due to the fact that online coaching has many advantages over traditional offline classes. With the recent global spread of the COVID-19 pandemic, our society has been forced to enter a complete technology-driven mode. The COVID-19 pandemic has made it very difficult for us to manage our daily chores as we once did, and everything is now dependent on technology, with the world fully embracing the online era. While it gives students more time to prepare, there are some challenges in online coaching classes as well. Is the new online coaching system proving to be a better way of preparing? or Is offline coaching a better choice? Online coaching is becoming increasingly crucial in exam preparation in the digital age, and every student appears to switch from in-person to online classes. Because of the availability of several online platforms, education can now be obtained without regard to geographical boundaries. With time, distance, and the best teachers, online classes, and e-learning, have reached a high point.
Offline classes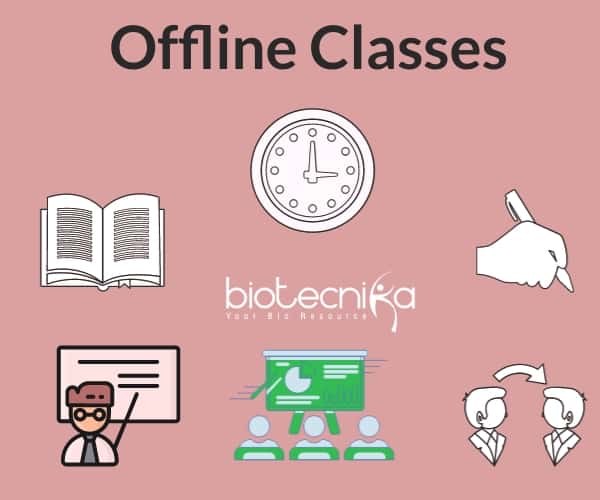 Offline classes are the traditional method of learning, which entails going to an institute and attending classes with a teacher that allows students to interact with their peers and teachers in person on a regular basis. Even if online education is anticipated to be the future of learning, it cannot substitute the holistic facet of offline education. Offline education is unaffected by technical difficulties and offers students an excellent opportunity to develop and adhere to a strict schedule. Furthermore, offline education enables teachers to monitor their students' responses and behavior and address them as needed. As a result, regardless of how advanced online education becomes, offline education will keep playing an essential role in the growth of students. Both offline and online Coaching classes are important; however, the significance of offline classes is dependent on the students' connectivity to the institute; if the students have quick access to the institute, then offline classes are better; otherwise, offline classes are better. Offline classes offer students a hands-on learning environment within the confines of a physical classroom. It helps students have close interactions with their instructors and take an active role in live conversation and debate. We've had online classes for years, but it's only recently that they've grown in popularity.
We've compiled a list of some of the main differences between online coaching and in-person classes. Let us examine the benefits and drawbacks of Online Vs Offline Coaching.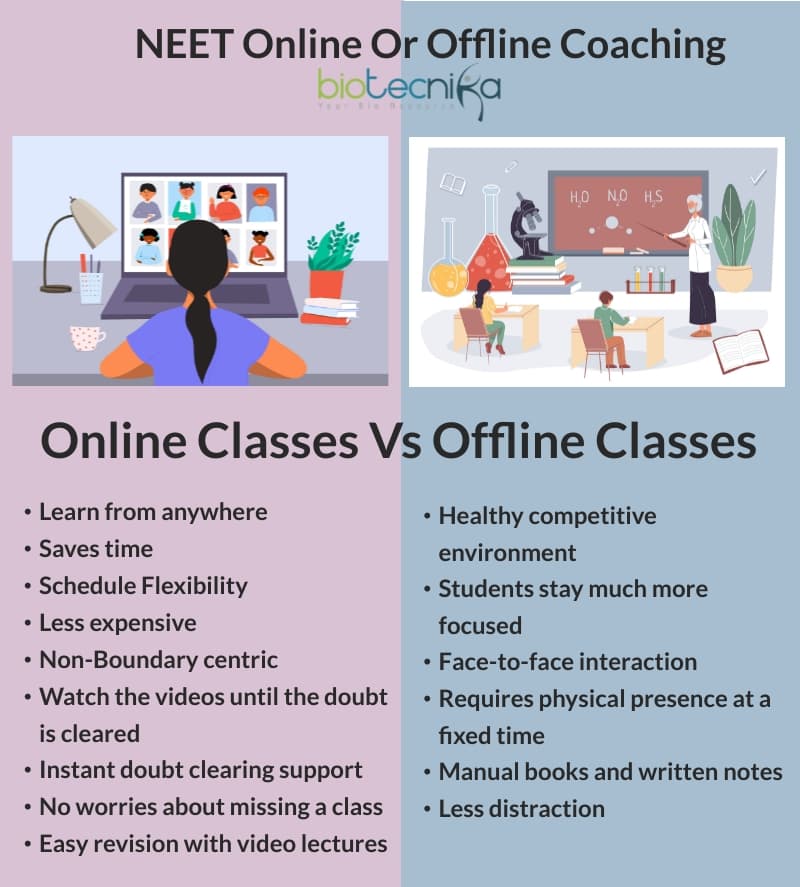 Online NEET Coaching

Advantages of Online NEET Coaching

Learn from anywhere – With online coaching, you can learn from anywhere at any time, and also, students have the option of studying from the convenience of their own houses. Online classes are delivered right to your door. You can attend online classes from anywhere – at home, at a friend's house, on the go, or wherever you want. You do not have to travel to the institute every day if you choose the online mode.
Skill Improvement – Additionally, with the increasing use of online NEET preparations, there is a rise in engagement among students, teachers, and parents. This helps students and teachers improve their skills. With online classes, there is a rise in engagement among teachers, students, and parents.
Transparency – Online classes also help to bring about a lot more transparency, which was previously lacking. Parents can now monitor how much their child interacts in class and how well they are taught.
Free to ask questions: Students who were previously hesitant to ask questions in a classroom setting can now easily raise their queries via live chat.
Reaching out to each student becomes easy – The way the entire education system around online coaching is outlined, the team of teachers does not stop working after delivering content; they reach out to students to see if they are attending or not.
Traveling – Students don't have to travel long distances to their coaching institutes if they opt for online NEET classes.
Mock tests – In online coaching, you can take mock tests using online testing software and compare your previous results to the new ones.
Schedule Flexibility – Online coaching allows you to choose your class times. You can choose to take online coaching at the same time every day, or you can vary the times based on the other responsibilities you need to complete during the day.  Moreover, working candidates find it difficult to attend offline classes due to scheduling conflicts. You can create your own online class schedule based on your time schedule. You can learn whenever you want and on whatever day you want. You can even watch video classes while traveling.
Don't ever miss a class – Missing classes because of any family functions, having a fever, or for any other reason is not a big deal when you take online classes. This is because you have video lectures which you can watch whenever you want. So, even if you are unable to attend lectures for a few days, you do not miss out on anything.
Less expensive – Online coaching is comparatively less expensive than classroom coaching. In addition, depending on the platform, you will receive a variety of services like concept notes, video lectures, audio lectures, and question banks for the same fee.
Non-Boundary centric – Because they are not geographically oriented, online coaching has no boundaries for you. You can access videos, lectures, or study materials from anywhere in the world. It is also easily accessible from remote areas.
Watch the videos until the doubt is cleared – You can watch the video lectures as many times as you need until your doubt is cleared.

Disadvantages of Online NEET Coaching
When it comes to the drawbacks of online NEET preparation, there are very few.
Lack of proper classroom environment – Online classes lack a proper classroom environment as well as disruption from family members.
Interaction – Some students are hesitant to interact freely with teachers in online coaching, as they are used to offline classes.
Internet connection – Despite being one of the fastest-growing fields, online coaching has a limited reach because internet technology is still not widely available in remote areas. As a result, for rural aspirants, online coaching classes are not a viable option.
Lack of Mentorship – Despite providing excellent videos lectures and study materials, online coaching classes lack mentorship. It makes aspirants dissatisfied with online coaching. However, many experienced and well-known mentors and tutors are becoming a part of such programs to assist students in achieving their goals. Several steps are being taken to overcome and improve these areas.
Too much information is available on online websites – The Internet is a veritable encyclopedia of information. If you search for a specific piece of content online, you will find a plethora of information far beyond your needs. For example, if you search for information on biology or any physics topic for the NEET, you will find a lot of unrelated information to your course. From the standpoint of your competitive exam, this information is useless.
Motivation – Students may be less motivated to an extent to stick to their study schedule in online coaching.
Internet Connection – You will need a laptop or mobile phone, as well as a good internet connection for online coaching.
Social Isolation – Students may experience increased social isolation as a result of a lack of human communication. This, however, is surmountable.

Offline NEET Coaching

Advantages of Offline NEET Coaching

Focused – Students opting for offline classes are more likely to concentrate in class than those who are seated at home. This is because the classroom environment is outlined in such a way that it increases student-teacher engagement.
Competition spirit – With so many students in the class, there will be a competitive spirit among the students, motivating them to put in much more effort and dedication to their studies. The probability of learning is high as there are other students studying along and sharing knowledge.
Interaction – There will be a lot of face-to-face interaction between students and teachers in offline classes.

Disadvantages of Offline NEET Coaching

No flexible timings – When it comes to offline classes, you can opt for your class times based on available options and must stick to them throughout your session. There is no time flexibility here. You must plan the remaining tasks in accordance with your class schedule.
Traveling – In offline classes, students have to travel to their coaching classes, wasting valuable time that could be spent on something else. Travelling can be difficult, particularly for those who rely on public transportation. It's a waste of time and energy.
Relocation – Due to a lack of good coaching institutes in some places, many students relocate to a different city to seek coaching for competitive exams like NEET through offline classes. Those who need to relocate are required to take a year off to study for entrance exams. Furthermore, everyone is aware of the financial and emotional upheavals that come with relocating.
Missing out classes – When students enrolled in offline classes miss a class, they miss the topic covered in that class. The professors generally don't repeat the topics every time a student misses a class. As a result, you will need to seek assistance from your classmates or read guidebooks to learn those topics.
Expensive – Offline courses are slightly more expensive than those offered by online coachings. Perhaps the coaching centers require a school-like setup, which would increase overhead.
Dependency – The students' opportunities to learn more and discover things for themselves is limited. Furthermore, students are overly reliant on the teacher for every detail.
In the midst of the strict rules to avoid social gatherings, it is better to follow these rules to ensure that no harm comes to the students before the main examination and to choose online coaching whenever possible. Candidates and parents must avoid the risk of offline classes and prioritize their health, as health is wealth. As previously stated, both online and offline classes have advantages and disadvantages. That is why an education system that includes both types of study can produce a compelling education in society. However, it is entirely up to you to decide which mode of education you should choose as it all depends on the students' understanding power, flexibility, and accessibility. We hope that this article on NEET Offline vs Online Coaching will help you determine which education method is best for your NEET preparation—best wishes from BioTecNika to all the aspiring doctors.
Ultimate Guide For Strengthening Weak Areas In NEET Exam
---
Keywords: NEET Offline vs Online Coaching, Online Vs Offline Coaching – Which Is Best For NEET Exam?; Online Vs Offline Coaching; Advantages and Disadvantages – Online Vs Offline Coaching. Author – Sruthi Suresh