What Next If You Score Less For NEET Exam?
Every year, millions of students take the NEET exam, which serves as a single point of entry for admission to medical undergraduate programs. Only 10% of the students appearing in NEET are qualified and admitted to a government or private medical college. Obtaining low marks in the NEET UG exam is a daunting feeling for students wishing to become doctors. Despite better preparation, many students get low NEET scores due to the high level of competition.
Don't lose hope if you don't get a good NEET score – Your scores don't matter when your radiance is overwhelming! It doesn't mean the end of the world has arrived. Focus on the other available options which you can do and remain in the medical field.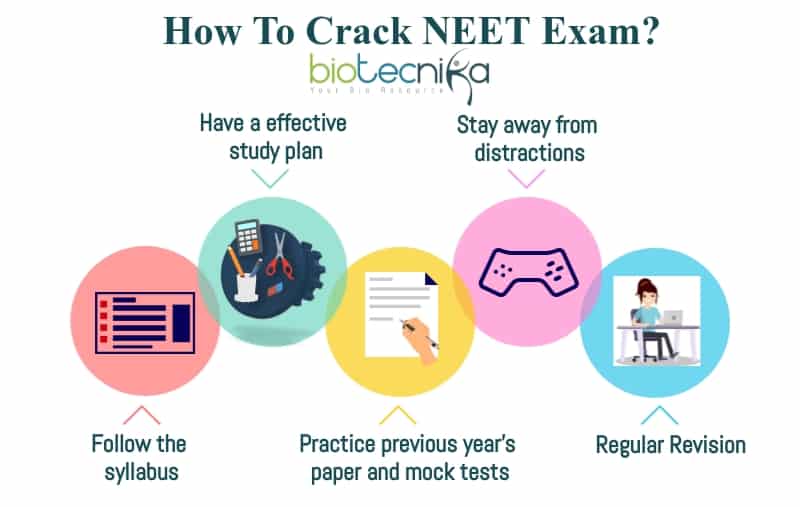 Admission to medical colleges in India will be denied if the NEET cut-off percentile is not met. However, if any aspirants pass the NEET with low marks, they will be required to pay a large sum of money to study in private medical schools. Candidates who receive low NEET scores may choose to drop the year and prepare for the following year's medical entrance exam.
First and foremost, believe in yourself, and don't panic if you get a lower score on the NEET Exam; it doesn't mean your life is over, and this result cannot determine your future.
In India, if your score is more than 500 in NEET, you are eligible to take admission to a government-recognized college. You are not eligible to apply for government colleges if your score is less than 500. But, it doesn't mean that you can't become a doctor – You still have a chance of studying in private colleges. You can also apply for admission to private institutions for your MBBS, but there is still a grab: private colleges in India charge hefty fees ranging from 50 to 60 lakh rupees. This high budget for MBBS courses in private colleges is one of the main reasons many students drop their dream of becoming a doctor. Students are often perplexed at this stage because they don't know what should be done next.
Minimum marks required for admission to medical colleges
Candidates must get minimum qualifying marks in order to be considered for admission to undergraduate medical programs. The minimum cut-off marks are determined by taking into account various factors such as category, the total number of candidates who appeared in the exam, the highest marks obtained, etc. The cut-off marks may differ depending on the college, course, and category of students.
Students should also wait for the next round of counseling because there is a chance they will be admitted if their score is higher than the cut-off.
What Next If You Score Less For NEET Exam?
Those seeking an alternative can read the article below to learn about the various options available to them if their NEET score is low.
Repeat a year and attempt the following year 
Enroll in a good coaching institute for at least a year, as this will guide you to achieve good results. If you were enrolled in a coaching center last year, you could only enroll in the test series this year and prepare from home. The most important thing for students considering dropping a year to retake the exam is to determine whether or not a drop year would benefit them.
If a student is genuinely interested in pursuing medicine as a career, they should not be afraid to repeat a year. A year of sacrifice to achieve one's dream is definitely worth a shot. Repeating a year allows a student to devote more time to NEET preparation.
This raises the students' rank, which increases their chances of admission to the best medical schools and boosts their overall confidence. Also, students who have traveled the same road twice have an advantage as they are more experienced and competent in dealing with pressure and stress.
If they are considering dropping a year, you should thoroughly discuss the advantages and disadvantages of the decision with your parents, teachers, or seniors.
However, students who have appeared for the second time should consider other available options rather than retaking the NEET.
For students who did not perform well on the NEET, studying abroad is one of the best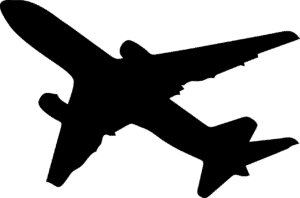 options. Studying medicine abroad is less expensive and has a high return on investment. Many universities worldwide prefer to accept students from various countries to foster a positive co-cultural environment. Compared to India, foreign universities maintain high standards in terms of education quality while charging lower fees. However, NEET is mandatory if you want to practice in India after finishing your studies.
Bachelor of Occupational Therapy
Bachelor of Occupational Therapy is a 4.5-year degree program. Occupational Therapy is the study of therapy for a person's health and well-being. An occupational therapist makes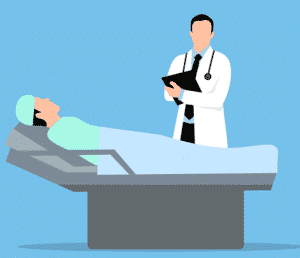 an accurate diagnosis of a patient's health condition. They improve the quality of life for patients with physical, sensory, or cognitive issues using daily activities, exercises, and other treatments. The applicants should have completed their class 12 with subjects Biology, Chemistry, and Physics for applying to this course.
Bachelor of Science in Biotechnology
The B.Sc. in Biotechnology is a three-year undergraduate program that focuses on the advanced study of biomolecular processes in order to develop or invent new technologies and products that will improve people's overall quality of life.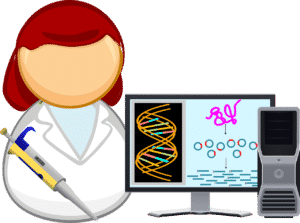 For example, it could include research into genetic manipulation in microbes. Candidates must have completed their 12th grade with subjects such as Biology, Chemistry, and Physics to be qualified to apply for this course.
Students who pursue a career in biotechnology gain a broad knowledge of microbiology, chemistry, biochemistry, immunology, virology, genetic engineering, food technology, and many other fields. This broadens their horizons and opens doors to a variety of industries. This research-based field is rapidly expanding in popularity, and there are numerous job prospects available.
Bachelor of Technology (B.Tech) in Biomedical Engineering
The Bachelor of Technology (B.Tech) in Biomedical Engineering is a 4-year engineering undergraduate program. The study of biomedical engineering encompasses the more extensive scope of natural science's interaction with technology. Biomedical engineering is a burgeoning field in the engineering sector, and candidates who complete this course degree will have a broader career scope. Candidates who have completed their 12th grade with subjects such as Physics, Chemistry, Biology, or Math may apply for this course.
Bachelor of Science in Microbiology
B.Sc. in Microbiology is a 3-year undergraduate degree program concerned with the study of microscopic organisms found in various materials around us such as food, humans, plants, soil, and water.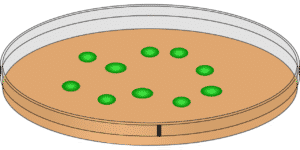 Microbiologists ensure the safety of the food we eat and the environment we live in. This course is open to students who have completed the 12th grade with subjects such as Biology, Chemistry, and Physics.
Bachelor of Science in Cardiac or Cardiovascular Technology
The Bachelor's in Science in Cardiac Technology is a 3-year undergraduate program. Cardiac technologists work with doctors to diagnose and treat heart problems.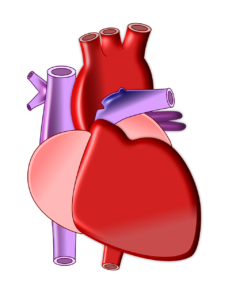 Students will learn about technical aspects of the cardiovascular system, emergency invasive procedures, and so on throughout the course. The course covers biochemistry, blood banking, hematology, human anatomy, physiology, and other topics. This course is open to students who have completed their class 12 with Biology, Chemistry, and Physics.
Bachelor of Respiratory Therapy
Bachelor of Respiratory Therapy program is a 3-year undergraduate degree program. This course train students in the methodologies and procedures for analyzing, treating, and performing diagnostic tests in patients suffering from respiratory issues.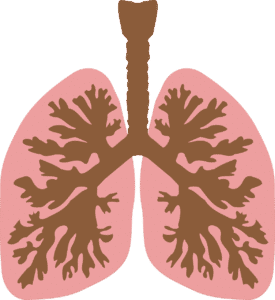 The program focuses on the cardiovascular and respiratory systems, diseases, treatment, and respiratory care. Respiratory therapists are experts in fields including pulmonology, cardiology, and sleep therapy. It is comparatively a new discipline of health allied science with a broad range of career opportunities. Students who have completed their class 12 with Biology, Chemistry, and Physics are eligible for this course.
A good Psychologist is in high demand in this period of depression, mental health issues, and anxiety. A psychology bachelor's degree is a 3-year UG course.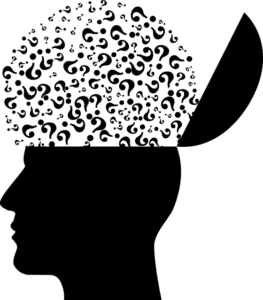 This course provides an in-depth knowledge of emotions, dispute resolutions, motivation, pressure management, human behavior, mental health, and its treatment through therapeutic methods. Psychologists study how people's minds behave in different situations. The aspiring students must have completed 12th grade from a recognized board.
Bachelor of Biological Sciences
If you wish to learn more about life and living organisms and build a career in life science, BSc in Biological Sciences is one of the best choices. The domain studies living forms,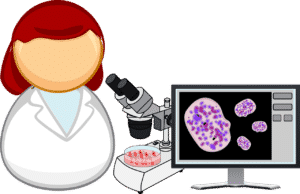 including their conception, structure, work, development, growth, origin, evolution, and distribution, among other things. A biological Science graduate can get career opportunities in pharmaceutical research and other related fields.
Bachelor of Pharmacy is a 4-year undergraduate degree program that deals with the complexities of the pharmaceutical industry, from manufacturing medicines and drugs to dispensing them in various medical stores, distributors, and stockists.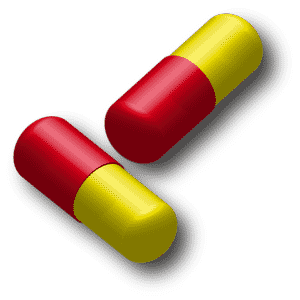 This domain incorporates health care, direct patient contact, science, and computer technology. The pharma industry is the heart of the medical industry, just as the medical industry is the heart of healthcare.
Students who have completed their 12th grade with Biology, Mathematics Physics, and Chemistry as main subjects are eligible to apply for Pharmacy courses. Pharmacy graduates can build careers in Hospitals, Food and Drug Administration, Public Health Services, government agencies, etc.
Some courses available in Pharmacy are:
Bachelor's in Pharmacy
Diploma in Pharmacy
If you don't crack NEET, you may not become a doctor, but you can always become a nurse and remain in the domain of medical care. There is an increasing demand for nurses in today's world. BSc in Nursing is a 4-year undergraduate program that concentrates on providing students with in-depth nursing training.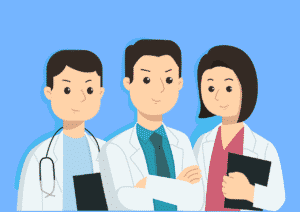 To join a nursing course, you must have passed the 12th-grade with subjects – biology, chemistry, and physics. Following graduation, candidates will be offered positions such as Staff Nurse, Community Health Nurse, Teacher of Nursing, Nursing Superintendent, Assistant Nursing Superintendent, etc. They can find jobs in government or private hospitals, armed forces, nursing councils, and other organizations.
Following the completion of the 12th grade, the following nursing courses are available: Diploma in Nursing and Bachelor's Degree in Nursing.
Bachelor of Clinical Research
Clinical research involves the study of assessment of potential treatment and its effect on human beings. It also assesses the efficacy and safety of medications prescribed for different health issues. A career in clinical research entails ensuring the safety of drugs, treatment methods, medical devices, and any other devices for the use of humans. They also conduct clinical trials.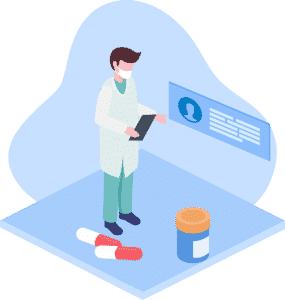 Students who have completed their 12th grade with the minimum required marks in Physics, Chemistry, and Biology are eligible for this program.
After graduation, candidates can work as a Clinical Research Associate, Clinical Research Coordinator, Clinical Research Scientist, Clinical Quality Assurance Auditor, Clinical Monitor or Trial Monitor, etc.
Bachelor of Veterinary Sciences
Veterinary science is another option to choose if you score less in the NEET exam. It is concerned with treating different animals, including domestic pets and wild animals. So, if you adore animals and are always concerned about their well-being, a veterinary science degree is for you.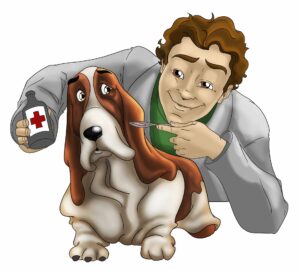 BVSc, or Bachelor of Veterinary Science, is a 5-year undergraduate course in veterinary science that aims to impart the knowledge required for animal nutrition, treatment, and breeding.
Students must have completed class 12 with Biology, Chemistry, and Physics as main subjects from a recognized board to be eligible for this degree.
After graduating from this program, you will be qualified for positions such as Food Animal Veterinarians, Veterinary Pharmacologists, Research Veterinarians, etc.
Bachelor of Forensic Sciences
The BSc Forensic Science is a 3-year undergraduate course that focuses on applying scientific knowledge for crime investigation. This course primarily prepares students for careers in crime laboratories.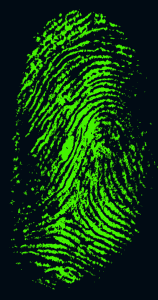 The study involves the analysis and conservation of evidence during a crime investigation.
Candidates must have completed class 12th with Biology, Chemistry, and Physics as the minimum eligibility criteria for pursuing a bachelor's degree in forensic science. Some companies also consider candidates with a bachelor's degree in chemistry or biology for positions as Forensic Experts. Following graduation, candidates can find jobs like Crime Laboratory Analyst, Forensic Psychologist, etc.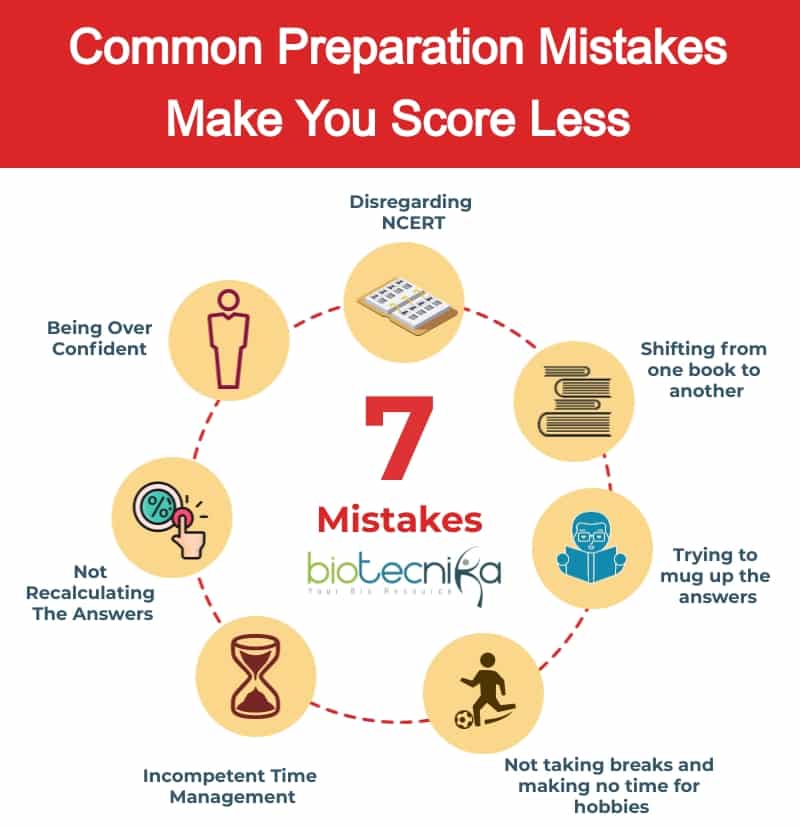 Bachelor of Physiotherapy
Physiotherapy is a professional healthcare discipline that aids in the restoration of a person's mobility and physical fitness. Physical intervention aids in the treatment of movement impairments and revitalizes patients' lives. A physiotherapist's job is to treat patients with pain or disability in movement through physical therapy.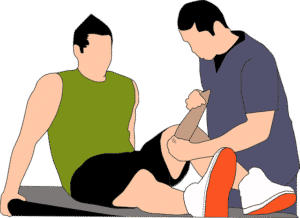 A physiotherapist can work in health care, and social care facilities like hospitals, nursing homes, rehabilitation centers and can also provide patients with home care services. The students must have completed 12th grade with subjects Biology, Chemistry, Physics, and English in order to pursue a Bachelors in Physiotherapy.
Bachelor of Nutrition and Dietetics
B.Sc. in Nutrition and Dietetics program is a 3-year undergraduate program that entails studying food management, nutrition, and dietetics. The course mainly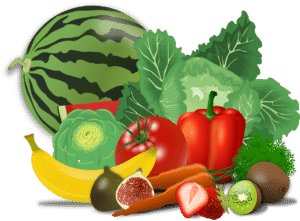 concentrates on the body's relationship with food. Students learn how to improve their health through dietary changes and how to reduce their risk of disease through proper diet and nutrition. A qualified nutritionist assists people in making healthy food choices, promotes healthy eating, and aids in the prevention of malnutrition and other nutritional deficiency conditions.
B.Sc. Soil Science is a 4-year graduate program that focuses on soil management scientifically. It involves agronomical and engineering measures used to control erosion. Students learn about different types of soil and how to manage water during irrigation.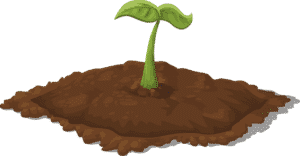 Soil scientists are involved in agricultural production, environmental quality assessment, and product toxicity. They research how different soil types react to fertilizers, tillage practices, and crop rotation and then provide advice to farmers and other landowners. Soil experts can also advise on construction projects, drilling procedures, and forestry businesses.
Bachelor of Nuclear medicine technology
Bachelor of Science in Nuclear Medicine Technology is a 3-year Undergraduate Chemical Engineering program that focuses on applying radioactive materials in disease diagnosis and treatment. Nuclear medicine can detect abnormalities early in the progression of a disease, long before other diagnostic tests can. This enables a disease to be treated early in its course when the chances of success are higher. This field provides numerous career paths in a range of areas.
To be eligible for admission to BSc Nuclear Medicine Technology, a student must have completed 12th grade with Biology, Chemistry, and Physics as main subjects.
Bachelor of Marine Biology
Marine biology or Marine science is studying the environment and all aspects of life in the sea, including marine animals, plants, and other organisms. The main objective of marine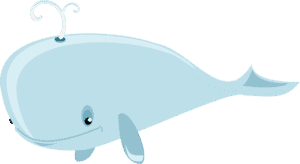 biology is to understand the marine world better and to understand and forecast ecosystems affected by natural and human disturbances. The students must have completed 12th grade with subjects Biology, Chemistry, Physics, and English in order to pursue a Bachelors in Marine Biology.
Another option to choose is you score less in NEET exam is bachelor's degree in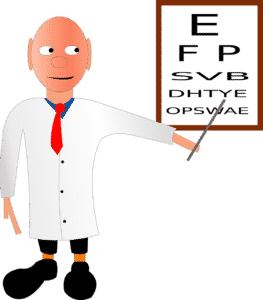 optometry is a three-year Undergraduate program that gives in-depth training and medical knowledge about the human eye. This course will teach the fundamentals of the human eye as well as how to operate various types of medical equipment that every optometry student and practitioner should be familiar with. A student must have completed 12th grade with Biology, Chemistry, and Physics as main subjects to be eligible for admission to BSc Nuclear Medicine Technology.
Bachelor of Science in Zoology is a 3-year undergraduate program that includes the impacts of the environment on animal behavior, interactions between humans and other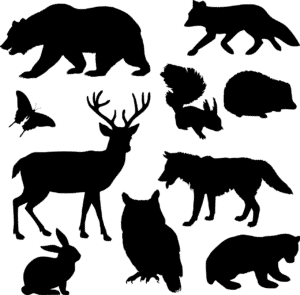 animals, animal remains, animal behavior, and conservation. Students can find jobs in biotechnological firms, colleges, environmental agencies, ecological fields, government agencies, pharmaceutical companies, and universities.
There are many more career options other than the above mentioned for those who score low in NEET exam, including Audiology, Palynology, Botany, medical lab technology, Genetic Engineering, Phlebotomy, Dairy Farming, Food Technology, Speech-Language Pathology & Audiology, Operation Theatre Technology, Public Health, Orthotics & Prosthetics, and many more. Also, there are many short-term paramedical courses like Dialysis Technology, ECG Technology, X-Ray Technology, and Operation Theatre Technology.
As you can see, there are various career options other than pursuing a degree in medicine. Candidates are advised not to panic if they get a low NEET score. Because there are numerous options available if the NEET score is low, so, students should not consider this the end of the road; instead, they should look for other options. Also, before you choose one of these options, keep in mind you have all of the necessary information.
Check out certification courses at BioTecNika Stores.
---
What Next If You Score Less For NEET Exam?; Less score in NEET exam;