NEET Botany Books & Most Important Topics – CheckList
It's important to note that the NEET exam covers a wide range of topics in Botany, and it's crucial to thoroughly study all the topics in the syllabus. Additionally, practicing previous years' papers and mock tests can help you better understand the exam pattern and the type of questions that are asked.
The books and most important topics for studying botany for the NEET exam. They provide recommendations for books that cover the broad range of topics covered in the NEET exam, as well as those that focus on specific areas of botany such as plant diversity, plant physiology, and plant ecology. The speaker also highlights the most important topics that are commonly tested on the NEET exam, and provides tips and strategies for studying and preparing for the exam. The video is likely intended for students planning to take the NEET exam and seeking guidance on what to study and how to prepare effectively.
NCERT Biology Book – For Class XI
NCERT Biology Book – For Class XII
Objective NCERT at your figure tips by -NTG
Some more Books : 
Objective Biology by Dinesh
Trueman's Elementary Biology
Pradeep's Biology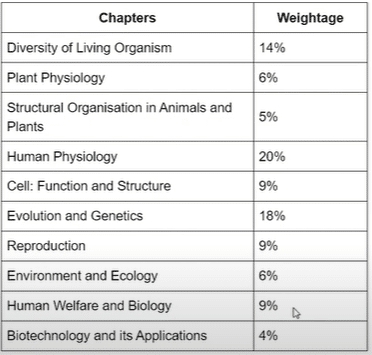 Do's & Don'ts For NEET Medical Exam
Check out news, jobs, and opportunities at BioTecNika and Rasayanika.