Beginners Tips To Crack NEET Exam In First Attempt
NEET (National Eligibility cum Entrance Test) which was previously referred to as AIPMT (All India Pre Medical Test) is one of the most sought-after medical entrance exams in India. This national-level exam is organized by the NTA (National Testing Agency) to determine the competency of students who aspires to build a career in the medical sector. Candidates who crack this all-India entrance exam can secure admission in the top medical institutes in the country as well as abroad.
All medical aspirants dream of clearing the NEET exam in the first attempt itself. Nonetheless, due to the difficulty level & cutthroat competition of the NEET examination, things may never go the same way as you wanted. Even after extensive preparation, many candidates fail to crack the NEET exam in the first go resulting in morose & frustration. Therefore, it is imperative to work both smartly & diligently to clear the NEET exam in the first attempt.
NEET aspirants mainly find it hard to handle the vast NEET exam syllabus, especially when they are balancing both NEET exam & board exam preparation. Other than that poor revision, less practice, improper schedule are a few reasons for the NEET exam failure. Even though cracking the NEET exam in the first round is difficult, it is possible. Optimistic preparation method together with a firm determination to clear the NEET exam in the first go is a fantastic motivator & will inspire NEET aspirants to maximize their preparation & work hard.
First of all, candidates need to make a foolproof strategy and give their best to ace the NEET exam in the first round. Since most beginners are enthusiastic, they tend to work more. However, NEET repeaters, on the other hand, would end up losing interest or focus with time. So, it is cardinal to exploit the valuable time for a better result.
The article is an eye-opener for all NEET aspirants to find out how to clear the NEET exam in the first attempt itself and fulfill their dream of joining the best medical institute without a year-drop to successfully win their job as doctors.
Things To Know Before Preparing For NEET
Hacks To Crack NEET In First Attempt
Medical aspirants require supreme willpower & staunch dedication to attain a respectable profession. Apart from being a good student, candidates need to work smartly in order to stand out & reach the target. Therefore, follow a step-by-step approach to qualify NEET, the first milestone to a career in medicine, in the first go.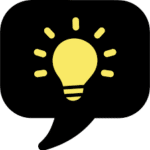 Be familiar with the NEET exam pattern & syllabus
NEET exam preparation starts with clearly understanding the NEET exam pattern & syllabus. This provides a lucid picture of the section that needs complete focus, section-wise marking scheme, and exam mode.
Having a clear idea about the subject-wise division of marks for the NEET exam is crucial for preparing a good study plan. There are two sections- A & B for all the NEET exam subjects. Out of the 200 questions asked in the NEET paper, only 180 MCQs (Multiple Choice Questions) have to be answered. The exam is conducted for three hours and is scored out of 720 marks. For each correct answer, four marks are awarded and for each incorrect answer, 1 mark is deducted.
Subject
Section
Number Of Questions
Marks
Zoology
A
35
140
B
15
40
Botany
A
35
140
B
15
40
Chemistry
A
35
140
B
15
40
Physics
A
35
140
B
15
40
NEET exam syllabus has to be studied in detail due to the fierce exam competition. A NEET timetable without a good understanding of the exam syllabus is of no use. Candidates should also be familiar with the significant topics that have repeatedly been asked in the NEET examinations. Study the NEET exam syllabus in detail to find where to start with your preparation. After reviewing COBSE, NCERT, CBSE, and different State syllabi, NTA has come up with this syllabus for the NEET exam. The following table gives an overview of the latest NEET exam syllabus.
Subjects
Class 11th Topics
Class 12th Topics
Biology
Human physiology
Environment & ecology
Plant physiology
Biotechnology & its applications
Cell function & structure
Human welfare & biology
Structural organization- animals & plants
Evolution & genetics
Diversity in the living world
Reproduction
Chemistry
Environmental chemistry
Chemistry in everyday life, polymers & biomolecules
Hydrocarbons
Organic compounds containing nitrogen
Organic Chemistry- some basic techniques & principles
Carboxylic acids, ketones & aldehydes
Some p-Block elements
Ethers, phenols & alcohol
s-Block elements (Alkaline & alkali earth metals)
Haloarenes & haloalkanes
Hydrogen
Coordination compounds
Redox reactions
f & d Block elements
Equilibrium
p-Block elements
Thermodynamics
Processes of isolation of elements & general principles
States of matter: liquids & gases
Surface chemistry
Molecular structure & chemical bonding
Chemical kinetics
Periodicity in properties & classification of elements
Electrochemistry
Structure of atom
Solutions
Some basic concepts of chemistry
Solid-state
Physics
Wave & oscillations
Electronic devices
Kinetic theory & behavior of perfect gas
Nuclei & atoms
Thermodynamics
Radiation & dual nature of matter
Properties of bulk matter
Optics
Gravitation
Electromagnetic waves
Motion of systems of rigid body & particles
Alternating currents & electromagnetic induction
Power, energy & work
Magnetic effects of magnetism &  current
Laws of motion
Current electricity
Kinematics
Electro statistics
Measurement & physical world
How To Prepare For NEET? – Preparation Tips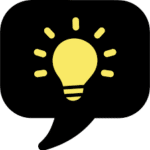 Devise a smart study plan
Qualifying for the NEET exam is not an easy task. It requires supreme hard work for acing a competitive exam like this. It is easy to create a timetable after knowing the section-wise marking pattern & syllabus of the NEET exam.
The most vital element of NEET exam preparation is the timetable. This determines how to cover the NEET exam syllabus within the appropriate time. A well-structured & proper schedule will help candidates in handling their studies. However, do keep in mind to make a realistic timetable or else it will be difficult to follow.  Therefore, while making a NEET timetable, consider your weakness & strengths, convenience & needs, coaching hours, and school timings.
Another crucial thing to keep in mind is the amount of syllabus pending & covered. After creating a good study plan, set up monthly & weekly goals as well. Additionally, give some time for covering the class 11 syllabus if not completed. After covering the entire syllabus, begin your revisions. The more you revise, the more it gets solidified in your brain & the better you will perform in the NEET exam.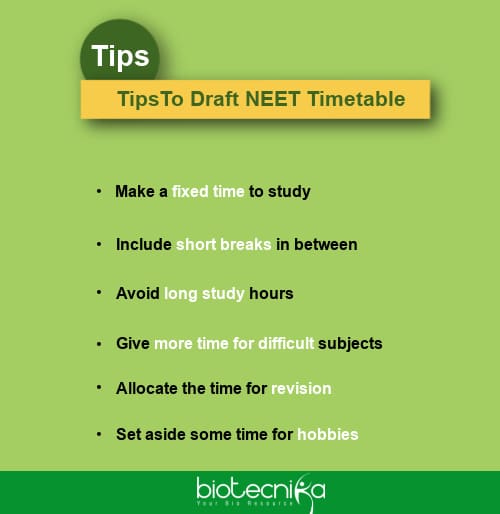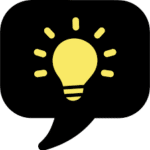 Go for a subject-wise approach 
How to prepare Chemistry for NEET?

Practicing questions after covering a topic is always better
Understand the reaction mechanism clearly so that you can predict any reaction products
Don't leave any topic as questions may come from any section
Adopt some effective tricks to remember things like periodic tables and so on
When you go through a topic, you should give an extensive revision of the same topic

How to prepare Biology for NEET?


Perusing NCERTs is one of the major requirements since most NEET MCQs are based on the NCERT syllabus
Remember to highlight all the significant things as you read or make notes for future revisions
Provide more focus to illustrations
Always practice MCQs after studying a topic to assess your knowledge
Scrupulous reading followed by a detailed revision is cardinal
The most significant thing in Biology is that you need to remember everything

How to prepare Physics for NEET?

Make small notes for all the covered topics
Concentrate on high weightage chapters or topics based on the past trends
Problem-solving skill is important for scoring well in Physics. Rather than reading, solve as many questions as possible
Don't ever memorize formulas. Derive & clearly understand them
Candidates can begin by studying fundamental math tools such as differentiation since it is needed to attempt many numerical
Subject-Wise Approach For NEET Exam
Subject
Important Topics
Biology
Chemical integration & coordination
Absorption & digestion
Human reproduction
Environmental issues
Plant kingdom
Human disease & health
Sexual reproduction in flowering plants
Ecosystem
Biological classification
Morphology of flowering plants
Principles of variation & inheritance
Cell- the unit of life
Chemistry
f & d Block elements
Haloalkanes
Ionic equilibrium
Chemical thermodynamics
Periodicity in properties & classification of elements
Colligative properties & solutions
Atomic structure
Carbonyl compounds (ketones & aldehydes)
p Block elements
Alkynes, alkenes & alkane (hydrocarbons)
Molecular structure & chemical bonding
General organic chemistry
Physics
Alternating current & electromagnetic induction
Magnetic effects of current
Laws of thermodynamics
Sound & waves
Rotational motion
Current electricity
Communication system & semiconductors
Electromagnetic waves & photoelectric effect
Ray optics
Electrostatics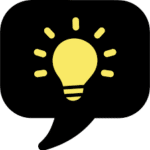 Keep a deadline for each topic
Candidates need to ensure that they fix a specific time for completing each topic from the NEET exam syllabus. This can essentially help students with covering all the topics on time and they will be able to know the time taken for completing each topic. Big as well as small goals are important for clearing the NEET exam on the first attempt. Small goals will determine the daily routine whereas the big goals determine the number of topics left to study to ace the NEET exam.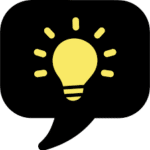 Clear the fundamentals
Never hasten your NEET exam preparation. Allocate sufficient time for clearing the basics & covering each subject. This is pivotal as everything else will go smoothly if your basics are strong. In order to do this, complete the NCERT syllabus of Biology, Chemistry & Physics thoroughly. Additionally every equation, reaction, and formula, even the minute details are significant and must be at your fingertips. Also, remember to practice & revise regularly for solidifying the concepts in your brain.
NEET Revision Tips – Ace Your Medical Entrance With These Tips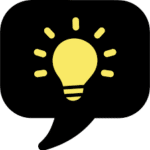 Remain consistent throughout your preparation
Consistency is the key to success in all competitive examinations. Sporadic learning will not help students to perform well during the exam. A fixed timetable is a must for NEET aspirants aiming to clear the exam in the first round. A minimum of 3 hours of study per day is compulsory for NEET candidates to get the desired outcome. Instead of slogging it out right before the exam, it is better to be consistent throughout the preparation. Consistency is also a major requirement for medical professionals as NEET or MBBS is not the final destination in their life. They still need to work hard to get their dream job. So, it is better to adopt a consistent lifestyle in your life from an early stage.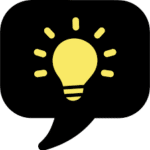 Employ spaced repetition method
In this technique, topics are learned in a repeated manner till the concepts are fully fixed in your long-term memory. This learning method can improve candidates' ability to recall what they studied. Rather than passive learning, NEET aspirants must adopt the active learning method. Active learning involves analysis of information, discussion & thinking, thereby increasing your retention power.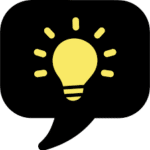 Study smart 
Smart study means understanding the concepts well and making crisp notes of them. Candidates can make notes of all the covered topics to have a clear understanding. Additionally, they can mark the significant or high-weightage topics as per the trend observed.  These notes are quite handy for students during revision. As NEET questions are mostly based on the NCERT syllabus, it is imperative for candidates to have a detailed understanding of each & every topic in NCERTs. It is wise to read NCERT books of Biology, Chemistry & Physics till the last minute.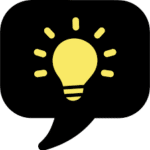 Never leave any topics
NEET MCQs can be based on any chapter or topic. So it is a big risk to omit less important or difficult NEET topics. Sometimes easily scorable MCQs might come from these left topics. Therefore, candidates should never ignore any topics from the NEET syllabus. Even if there is a difficult topic, try to understand its concept in order to score decently in case any question comes from that topic. Candidates can also break down these difficult topics & study each of them gradually rather than rote-learning.
Want To Know More About Chemistry Careers In India?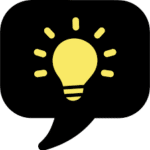 Always analyze yourself 
It is wise to check your performance level in between your NEET exam preparation. This will help you to identify the areas that need more attention. Flashcards are a great way to recall things that are difficult to remember. Mark the problems or topics that you can't solve or understand and later try to learn how to tackle them using books and guides. Analysis of your performance can also help you to identify your position and will tell you how much more you have to work on in order to clear the NEET exam on the first attempt.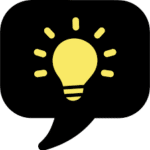 Improve your analytical skills
It is crucial to practice as many sample papers as possible for acing the NEET examination. Candidates need to solve MCQs till they are confident about the particular topic. Moreover, they should remember the significance of chapters for the NEET exam. Give more priority to high-weightage topics but at the same time cover all the topics in the NEET exam syllabus. It is also vital to concentrate on your weak areas.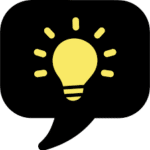 Work on your speed & accuracy 
NEET is an annually conducted all-India medical entrance exam with a 3-hour duration. Therefore, most aspirants feel obliged to answer quickly. However, students need to bear in mind that speed comes later. Clarity with the concepts & accurate answering is the first that must be mastered. After thorough preparation, candidates can improve their speed by managing the time taken for answering.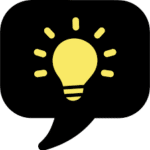 Practice mock tests 
Mock tests are an excellent means to acquire practical exposure prior to the actual NEET exam. Apart from brushing up on your skills, mock tests help in having a lucid picture of time management, mark allocation, what is about to happen during the exam, and everything. Practice with mock tests helps NEET aspirants to master time management, develop the exam temperament, and work on their weaknesses. Acing these mock tests prior to the NEET exam enhances your confidence level. You will be able to attempt the exam in a peaceful manner & handle the exam pressure smoothly when inside the hall. There are numerous renowned coaching centers that organize NEET mock tests and online sites with practice papers & test series. Keep on practicing as consistent practice is always key to proficiency.
Ultimate Guide For Strengthening Weak Areas In NEET Exam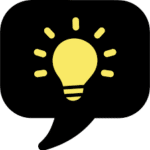 Revise regularly 
Revision is an often heard & ignored term among NEET candidates. Due to the vast NEET exam syllabus, students find it hard to complete all the topics. On top of that, they won't get enough time for revision. This is mainly because of faulty planning. Revision should always be included in your routine once you have finished studying the NEET exam syllabus. Another thing to remember is that revision has to be done multiple times in order to fix the concepts in your brain. This also helps in increasing your confidence about the particular topic.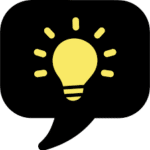 Follow toppers' strategies
NEET exam preparation can exhaust candidates with time. It can even become monotonous. At times candidates feel less motivated & feel dejected during NEET exam preparation. When you feel down ask these questions to yourself- Did you reach your target? What is your aim? You will get the urge to study after answering these questions. Candidates can cheer up their minds by listening to toppers' interviews and their techniques. Students can get an idea of how toppers handled obstructions, know the most challenging situations that they faced, and how they aced the NEET exam. You can find these interviews online on YouTube & other sources. Exploit these freely accessible contents to devise your own unique method for cracking NEET. Also, it is hard for some to cover the whole NEET exam syllabus within the time. So, listening to the success stories of candidates who have cleared the NEET exam on the first attempt & adopting their tricks and hacks can be useful.
How To Become A NEET Topper In Shortest Possible Time? 10 Bumper Rules Of Success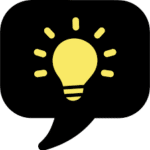 Clarify your doubts without delay
Doubts result in disappointments, procrastination, frustration, and many other obstructions in your NEET exam preparation. Candidates need to clear all their doubts then & there. Students can seek assistance from coaching classes for learning methods, clearing queries & doubts, or resolving anything that is troubling them.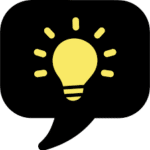 Refer to standard NEET study materials
Books are the important sources for studying NEET exam subjects & citing significant information. With several books present in the market, it is hard to select the best study material for the NEET exam. Always remember these two points while choosing the right book for NEET exam preparation.
The reference book should be elaborative with clear explanations & simple language
The study material should include an extensive version of the NEET exam syllabus along with follow-up exercises & questions
Here is a list of good subject-wise reference books for NEET aspirants
Best Books To Crack NEET Exam 2022 and Preparation Tips
Subject
Title Of The Book
Publisher or Author
Reference
Biology
Exploring biology for NEET volume 1 & volume 2
Sudhakar Banerjee & Sanjay Sharma
Modern Abc biology for class 11
Dr. B.B. Arora & A.K. Sabharwal
Modern Abc biology for class 12
Dinesh objective biology for NEET
K. Bhatia  & K.N. Bhatia
Trueman's objective biology for NEET – volume I & II
Dr. Goyal & Dr. Tyagi
NCERT biology textbook for Class XI & XII
NCERT
Chemistry
A textbook of inorganic chemistry for NEET
Dr. O. P. Tandon
Concise inorganic chemistry: 5th edition
J. D. Lee
Organic chemistry for NEET & other medical entrance examinations
M. S. Chouhan
All about chemistry class 11
Dinesh Publications
Modern's Abc chemistry for class 11
S. P. Jauhar
Modern's Abc chemistry for class 12
S. P. Jauhar
A textbook of physical chemistry for NEET
Dr. O. P. Tandon & Dr. A. S. Singh
Physics
Objective physics for NEET
Prof. Satya Prakash Arya
Concepts of physics
Anurag Misra & G. C. Agarwal
Objective physics for NEET
D. C. Pandey
Concept of physics
H. C. Verma
NCERT physics for classes 11 & 12
NCERT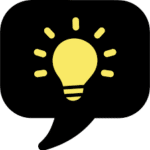 Stay confident
Confidence is indispensable for clearing the NEET exam in the first attempt and preparation without it is a complete disaster. Prepare well, remain optimistic & give your maximum effort. Confidence has to be properly balanced. Overconfidence can mess up all your effort towards the end. Stay clear of last-minute rush & prepare throughout the year to avoid negativity & stress.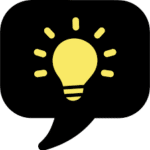 Seek help from an online coaching program
It is clear that coaching is important for the success of the NEET exam. Many are not aware of the advantages of online coaching programs. The conventional offline method concentrates on the demand of the majority of the candidates & won't be able to provide sufficient attention to the particular requirement of individual candidates. Online coaching, on the other hand, gives personal attention. Apart from that, online coaching has the added benefit of getting lessons from experts who clearly know what is required for a guaranteed NEET exam success. Additionally, candidates can save their energy as well as their time.
How To Prepare For NEET At Home Without Coaching?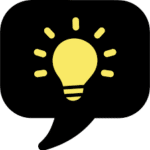 Give some time for yourself 
NEET exam preparation definitely involves a lot of hard work. Nonetheless, staying mentally & physically healthy is essential for giving excellent performance during the exam. Mind & body is the only instrument through which human can function. But, often we forget to take care of our tools. Therefore, it is crucial to meditate & exercise daily as well as eat healthy to improve concentration & energy power. Prepare meticulously, however, allocate some time for relaxation & exercise. Candidates need not feel guilty for resting in between as these breaks can help them to prepare more effectively.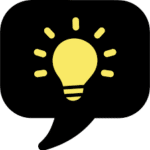 Avoid social media distractions
Although it is hard to completely avoid social media, NEET aspirants can at least not get swayed by their mobile phones during NEET exam preparation. Continuous notification can be quite distracting & tempt candidates to look at their smartphones frequently. Candidates can allocate some time for using their phones daily.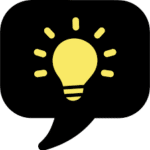 Don't fall prey to rumors
Always check the authenticity of the contents available online before completing accepting it for your NEET exam preparation. There is a lot of faulty information about the NEET exam. So refer to multiple sites or authentic ones to get the latest information about this medical entrance examination.
FAQS About NEET Exam
Q. Is it possible to crack the NEET exam with one year of preparation?
– Yes, one year is sufficient for cracking the NEET examination
Q. Can average candidates clear the NEET exam on the first attempt?
– Yes, of course. NEET is a medical entrance exam that evaluates your strengths. It doesn't discriminate between an average & a topper. Even an average student with thorough preparation & the right strategy can clear the NEET exam in the first attempt.
Q. What is the optimum sleeping hour for NEET aspirants?
– Since candidates need to retain the studied concepts, it is important for giving proper rest to their brains. A minimum of 6 to 7 hours is cardinal for all NEET aspirants.
Q. What is the right amount of study time for NEET toppers?
– Rather than stressing about the study hours, NEET toppers practice till they find that they are not good enough for attempting any more NEET MCQs from the particular topic. They always have a never-give-up perspective & remain motivated. On an average note, most NEET aspirants focus on self-studies for 3 to 4 hours each day.
Do's & Don'ts For NEET Medical Exam
Preparing for the NEET exam & cracking it in the first go does not mean 24/7 ruthless preparation. Take one step at a time for effective NEET exam preparation. Practice happily, respect your time, play around, live joyfully, and be more active. Only then candidates can clear the NEET examination in the first round itself.
---
Clear NEET Exam In The First Attempt